3.0 3VZ 88-95 Head Gasket Set TOYOTA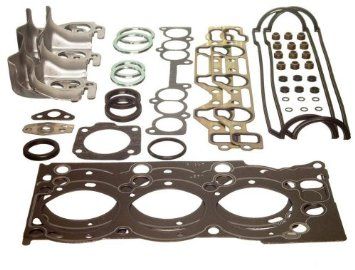 3.0 3VZ 88-95 Head Gasket Set TOYOTA
ISHINO Cylinder Head Gasket Set 
TOYOTA 3VZ 88-95

ISHINO Gasket set with an OEM SANWA Head Gasket
This is the updated head gasket design!
ISHINO STONE® - Corteco Ishino Corporation of Japan - has been manufacturing gaskets since 1932 and tier-1 OEM supplier to Toyota, Honda and other Japanese auto manufacturers.

The Corteco Ishino solution is to supply gaskets featuring a combination of different metals with different elastomer layers, carefully adapted to complement each other and preserve the integrity of the seal.
Features and Benefits:
Superb quality and precision manufacturing process to ensure overall sealing dependability




Static sealing solutions are guaranteed to supply strong sealing power to eliminate any leakage




Manufactured to exact OEM specifications




Most gasket sets include components needed for a complete overhaul



Reviews