84-88 EFI Complete Coolant Hose Kit 22RE Toyota Pickup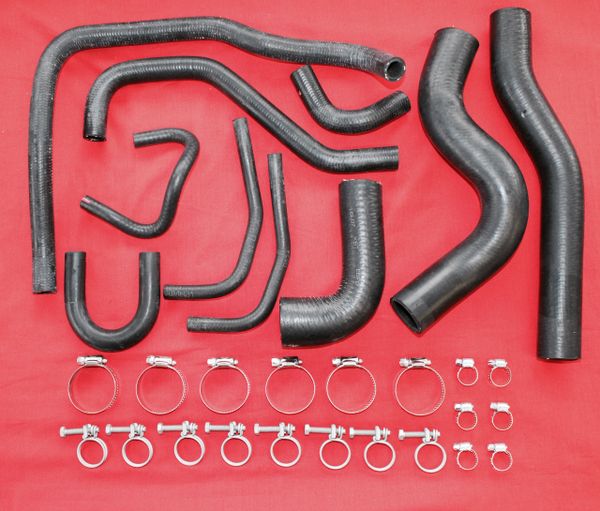 84-88 EFI Complete Coolant Hose Kit 22RE Toyota Pickup
1984-1988 EFI  Complete Hose Kit
22RE
Toyota Pickup 
When replacing your Engine, it's a great idea to look at all of your hoses for cracks and leaks. This Kit is all the replacement hoses and clamps needed.

If you're looking for the Complete EFI Hose Kit for 1989-1995, click here.
This kit comes complete with 10 hoses & 20 clamps. Here are the parts this kit consists of;
Radiator Hoses - Upper, Middle, & Lower with (6) size #20 hose clamps
Heater Hoses - Long, J Hose, & Short with (6) size #10 hose clamps
Bypass Hoses - 5/8 U-Hose, & Water Bypass Hose & Pipe to IAC and IAC to throttle body with (6) size #4 Hose Clamps. And (2) size #10 clamps.  
**Some of these hoses may need to be trimmed to fit.
Reviews