YOTA1® Billet Aluminum Oil Cap for 22R & 22RE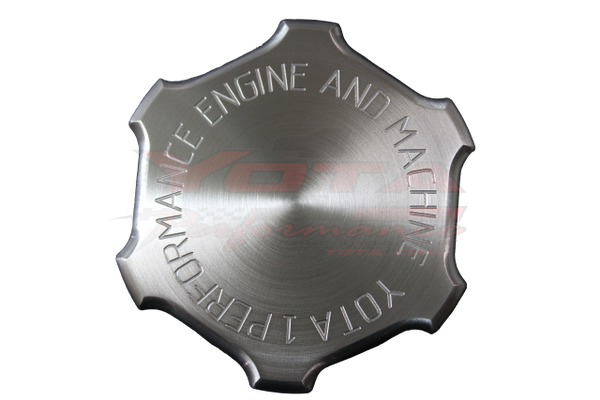 YOTA1® Billet Aluminum Oil Cap for 22R & 22RE
YOU ASKED FOR IT, SO HERE IT IS!!
TOYOTA Oil Cap (with YOTA1 PERFORMANCE ENGINE & MACHINE® engraving)
Dress up the engine compartment of your TOYOTA with the YOTA1® Oil Cap.
This cap is made from high quality billet aluminum for its corrosion resistance, strength, light weight, and appearance.
The cap is manufactured by us right here in the U.S.A. using high-precision CNC machining. Once machined, it is polished for a sleek finish.
The Cap uses an OEM cap seal which is included.
Reviews