Rugged Radios RH-5R 6 Place Bank Charger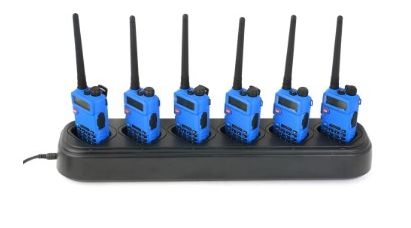 Rugged Radios RH-5R 6 Place Bank Charger
Rugged Radios RH-5R 6 Place Bank Charger
This 6-Bank Charger provides easy and convenient radio management by providing a central location to charge up to 6 radios at a time.
**RADIOS NOT INCLUDED WITH THIS CHARGE BANK**
To purchase radios, click here.
YOTA1 is now carrying Rugged Radios. If you don't see something you're looking for, make sure to give us a call!
Reviews