Plug Kit for Carbureted Manifold 22R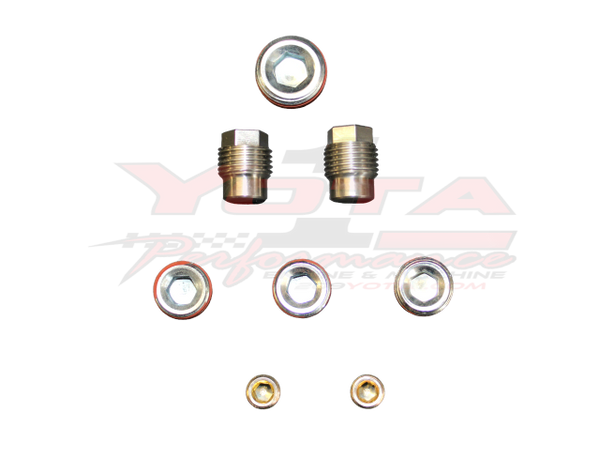 Plug Kit for Carbureted Manifold 22R
Plug Kit for Carbureted Manifold 22R
This Plug Kit gives you a plug for every threaded hole on the 22R Carbureted intake manifold. 

A Must have if you are doing a Holly, Weber Carb or an Emissions Delete.
You may not need all plugs, but your'e guaranteed to have what you need.
This Kit comes with 8 plugs. 
Install these using your favorite thread sealer.
Reviews