OSK Timing Set 22RE w/ Steel Guide 1985-1995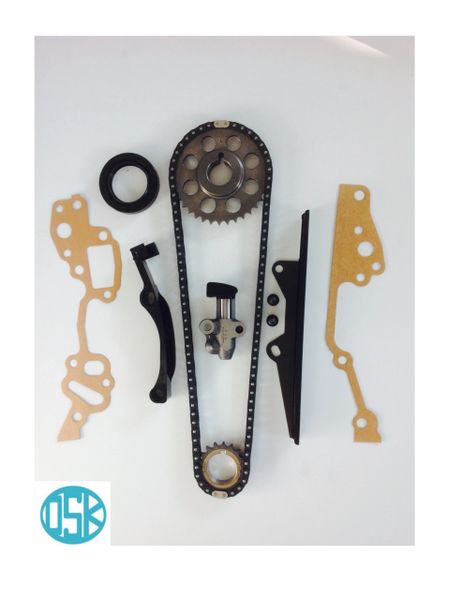 OSK Timing Set 22RE w/ Steel Guide 1985-1995
OSK Timing Set w/ Steel Guide 




Fits Toyota 22RE 1985-1995
A QUALITY Timing Set is very important to every engine. This OSK timing is made in Japan for Toyota and is the only timing set we use. 
The OSK kit comes with the chain, cam sprocket, crankshaft sprocket, tensioner, front seal, gaskets and guides.
When Torquing your OSK Timing Chain Tensioner, make sure to not over Torque it. 
Torque the 2 tensioner bolts to 12 ft Pounds.
Reviews