OEM DENSO Ignition Wire Set TOYOTA 2RZ/3RZ 1995.5-1996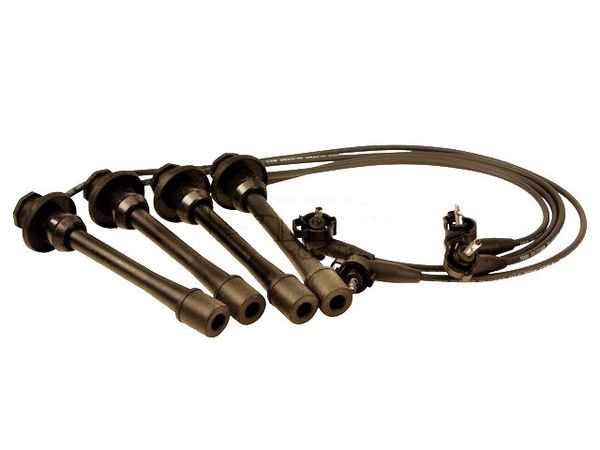 OEM DENSO Ignition Wire Set TOYOTA 2RZ/3RZ 1995.5-1996
OEM DENSO Ignition Wire Set
RZ 1995.5-1996

The Denso First Time Fit ignition wire sets are identical in form, fit, color and performance to the factory-installed wire sets. Every part of each wire sets construction meets or exceeds OE/OES specifications.
The Denso 7 and 8mm ignition wires are SAE J2031 Class E rated, the highest quality wire used in the industry. These wires can withstand temperatures from -40F to 428 F and pass tests covering everything from electrical properties to shrinkage to chemical resistance and accelerated life testing.
Features and Benefits:
OE-Equivalent.




OEM style connectors for easy Installation.




Carbon fiberglass core for superior conductivity.




Fiberglass braiding for strength.




Conductive silicone layer for EMI/RFI noise suppression.




Silicone insulation for superior dielectric and heat performance.




Reinforced Kevlar core.



Reviews