High performance Yukon Ring & Pinion Gear Kit Toyota V6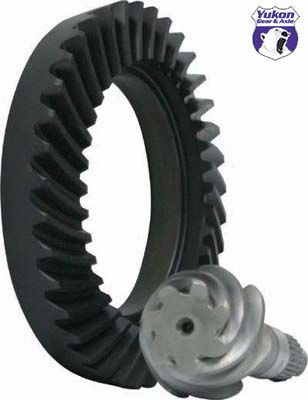 High performance Yukon Ring & Pinion Gear Kit Toyota V6
High performance Yukon Ring & Pinion Gear Kit

Toyota V6
29 Spline
*4.11, 4.56, 4.88, 5.29 ratio
Yukon Ring & Pinion sets give you the confidence of knowing you're running gears designed for the harshest of conditions. Whether it's on the street, off-road, or at the track; Yukon ring & pinion sets deliver unrivaled performance & quality.
Yukon uses the latest designs and manufacturing technologies to provide a quiet running gear that is strong and easy to set up. All Yukon ring & pinion sets come standard with a one-year warranty.

Technical Notes: Kit includes 29 spline R&P gears, 29 spline yoke, pinion seal and nut.
Compatible Differentials
Compatible Make / Model

Lexus GX 470 (2003 - 2009)




Toyota 4Runner (1985 - 2009)




Toyota FJ Cruiser (2007 - 2009)




Toyota Hilux Pickup (1985 - 1997)




Toyota Pickup (1986 - 1995)



Please note options above must be selected prior to checkout!
Reviews