Exhaust Manifold Hardware kit 1985-95 (with header and 22RTE)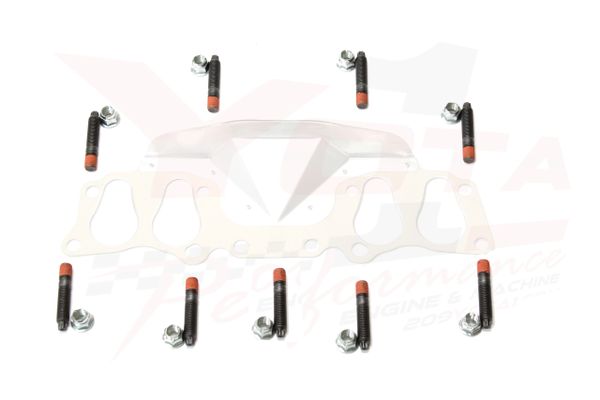 Exhaust Manifold Hardware kit 1985-95 (with header and 22RTE)
Exhaust Manifold Hardware Kit (9 studs & 9 nuts)
Your Exhaust hardware has most likely had a hard life. These are updated OEM studs and nuts that have a #8 inverted torx tip for easy installation. If you're replacing/rebuilding the head or engine this Exhaust Manifold Hardware Kit is a must have.
This kit is for 85-95 22R/RE with a header
or
22RTE with stock or aftermarket exhaust manifold.
Kit includes these OEM parts:
9 Exhaust studs
9 Locking nuts
These can be used for 20R as well.
Reviews