1981-1983 Complete Coolant Hose Kit 22R 2wd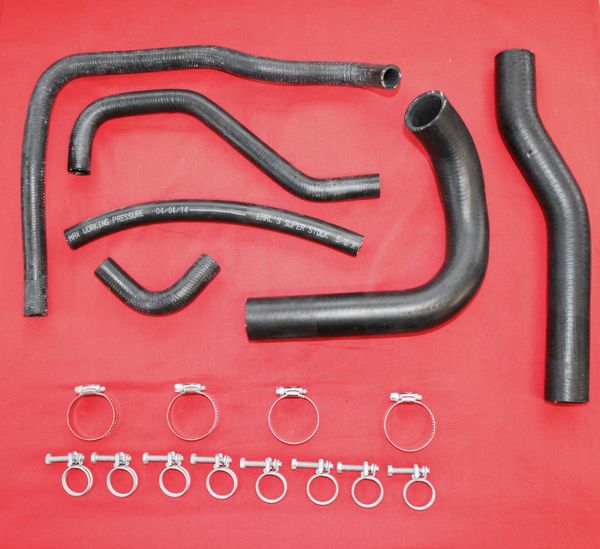 1981-1983 Complete Coolant Hose Kit 22R 2wd
Complete Hose Kit 22R Carbureted 1981-1983 2WD
This hose kit includes:
6 Hoses and 10 hose clamps
8 #10 hose clamps
2 #20 hose clamps
This kit fits 81-83 2wd trucks that don't use the steel mid pipe. The lower radiator hose goes directly from the timing cover to the radiator. The lower hose port on the radiator will have a 90 degree turn.
If you would like to purchase that Lower Radiator Hose by itself, click here.
**Some of these hoses may need to be trimmed to fit.
Reviews