1984-91 Complete Coolant Hose Kit 22R Carbureted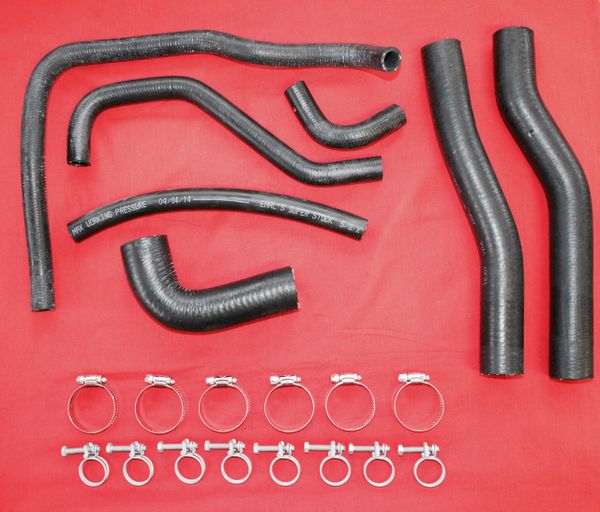 1984-91 Complete Coolant Hose Kit 22R Carbureted
Complete Carbureted Hose Kit
This Hose kit is for 2 and 4 wheel drive carbureted trucks that use a metal U-shaped mid pipe.
This kit consists of 7 Hoses and 14 hose clamps.
(6) #20 Hose clamps
(8) #10 Hose clamps
1984-88 CARB 4WD 22R
1984-91 CARB 2WD 22R
If you have an 1981-1983 CARB 2WD 22R Pickup, we've made an alternative hose kit for you that has some specific hose changes that you will need! To view this Hose Kit, click here.
**Some of these hoses may need to be trimmed to fit.
Reviews