5VZ Re-manufactured Fuel Injectors OEM 1995.5-2004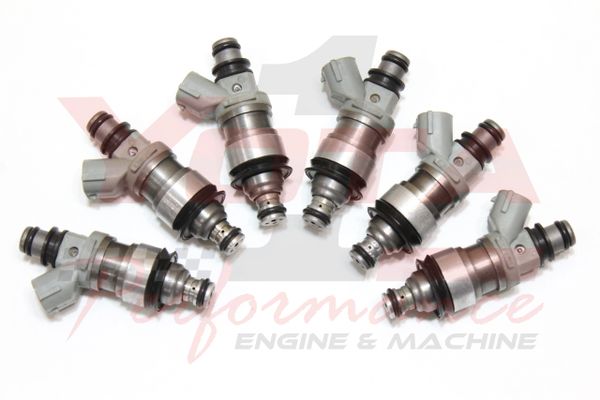 5VZ Re-manufactured Fuel Injectors OEM 1995.5-2004
5VZ Re-manufactured Fuel Injectors OEM 
Your Injectors have probably never been serviced, if not then they're 20-30 years old. Replacing them with a new professionally rebuilt set will improve fuel mileage and performance. These are re-manufactured factory Toyota injectors, don't get suckered into a crappy Chinese set for $300 plus
Our injectors are cleaned, flow tested, balanced and the spray pattern is checked to ensure proper performance and fuel economy.
This package includes:
6 rebuilt injectors with insulators included.
Fits:
1995-1998
1998-2004
Please verify the injectors needed for your vehicle, the two styles are NOT interchangeable for all 5VZ engines.
***CORE INJECTORS MUST BE FACTORY INJECTORS & WITHIN THE SAME YEAR YOU PURCHASED TO RECEIVE YOUR CORE REFUND, NO AFTERMARKET WILL BE ACCEPTED***

**This item has a Core charge of $120. Please choose this option when adding to your cart UNLESS you are sending your Core to us first. Once we have received your Core injectors, we will either send out your new ones or send out your refundable Core Charge.

Reviews