5VZ Re-Manufactured Connecting Rods 1995.5-2004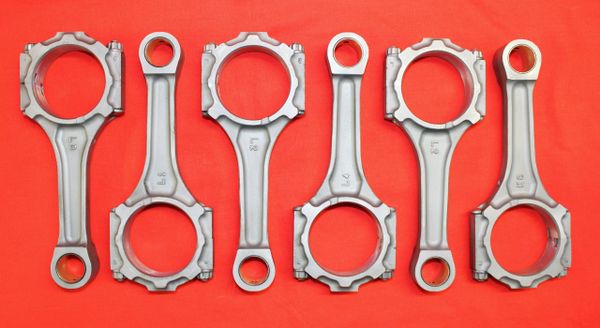 5VZ Re-Manufactured Connecting Rods 1995.5-2004
Re-Manufactured Connecting Rods
5VZ 1995.5-2004

Our Connecting Rods are resized on the big end and a new pin bushing is applied on the small end.
These have NEW OEM Connecting Rod Bolts Installed.
This item has a Core Charge ($15 EACH = $75 FOR ALL 4) for the Connecting Rods, please choose that option when adding this item to your cart.
Once you receive your item, please return your core Connecting Rod or Rods in the same package and return it to us with the shipping label provided. After we receive and inspect the core, your core charge will be returned within 21 days. The shipping charge to return your core will be deducted from the core charge and the remaining refunded to you.

If you are looking for the 5VZ Connecting Rod Bolts, please click here.
Reviews