2RZ, 3RZ Valve Cover 1995.5-2004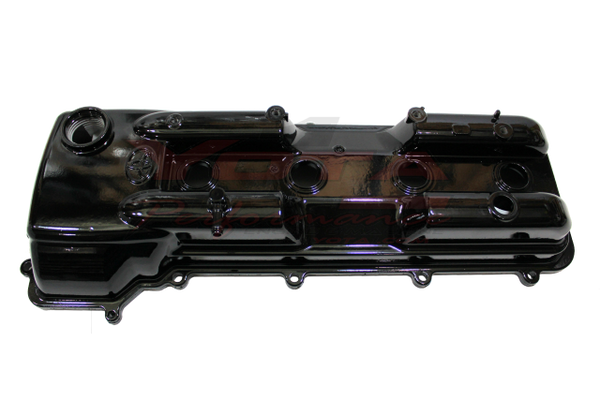 2RZ, 3RZ Valve Cover 1995.5-2004
2RZ, 3RZ Valve Cover fits 1995.5-2004
$95.00
We start out by milling off the factory rivets that hold the baffle, then thoroughly clean the baffle and the cover. We then bead blast the cover inside and out. Now its off to be powder coated in BLACK. We have a VERY limited amount of Aluminum left, once those are completely out of stock, the primary color will be Black. Once the powder coat is complete we re-install the baffle with new bolts. These look great sitting on top of your new engine. You know you want one! 
THIS VALVE COVER DOES NOT include a PCV valve, Grommet or spark plug tube seals. 

Please select the Valve Cover Type above so that we send you the correct cover.
This item has a Core Charge ($75) for the Valve Cover, please choose that option when adding this item to your cart. We will send a return label for your core valve cover at the cheapest available shipping. After we receive and inspect the core, your core charge will be returned minus the return shipping within 21 days. 

Reviews