22RE EFI Late Complete Gasket Set with Cometic Head Gasket 85-95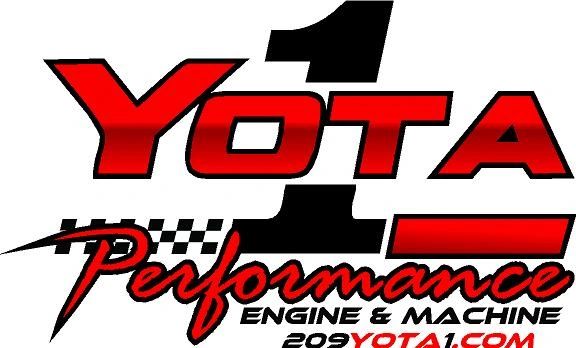 22RE EFI Late Complete Gasket Set with Cometic Head Gasket 85-95
22RE COMPLETE CYLINDER HEAD (MLS) GASKET SET for EFI 1985-95
Yota1 has designed a Head Gasket Set just for you!
We have hand picked Every single gasket in this set and they are ALL OEM.  We have seen every "complete" engine gasket and head gasket set on the market, most appear to be made from recycled toilet paper. Even the quality sets are very incomplete.  Here at Yota1 we ACTUALLY work on these trucks AND install these engines EVERYDAY so we know exactly what you need and what works.  I know we've all been elbows deep in an auto repair job when you realize your "complete gasket set" is not so complete.  I still can't find the 12mm wrench I threw the last time this happened to me. So....... unless you have plenty of extra wrenches and enjoy "do it yourself" gasket adventures at midnight, you should probably get the Yota1 head gasket set. Don't forget the head bolts!
22RE Cylinder Head Gaskets included in this kit:
Cometic MLS (Multi Layer Steel)

 

.040

 

Throttle Body

Valve Cover

2 Exhaust Donuts

Cooler Block Plate

Exhaust Manifold

Upper & Lower Intake

4 Valve Cover Grommets

PVC Grommet

Injector Seal Kit

Valve Stem Seals

Cold Start injector

Thermostat O-Ring

4 Copper Seal Rings for Cold Start injector, Fuel Damper & Fuel Filter

Rubber Half moons 




Cometic MLS (Multi Layer Steel)
Bore 95mm
Thickness .040"


MLS Head Gasket Installation Notes
1.

The MSL Gasket is not designed for use on engines with O-rings or receiver grooves.
2.

Always refer to the fastener manufacturer to determine accurate torque values.
3.

A surface finish of 50 RA (roughness average) or finer is recommended for proper gasket seal.
4.

Please don't add another sealer to the Cometic Cylinder Head Gaskets, it  goes on dry because they're coated with a sealant .


p.p1 {margin: 0.0px 0.0px 0.0px 0.0px; font: 12.0px Copperplate; -webkit-text-stroke: #000000} p.p2 {margin: 0.0px 0.0px 0.0px 0.0px; font: 12.0px Copperplate; -webkit-text-stroke: #000000; min-height: 12.0px} span.s1 {font-kerning: none} span.Apple-tab-span {white-space:pre}
p.p1 {margin: 0.0px 0.0px 0.0px 0.0px; font: 11.0px Helvetica; -webkit-text-stroke: #000000} p.p2 {margin: 0.0px 0.0px 0.0px 0.0px; font: 11.0px Helvetica; -webkit-text-stroke: #000000; min-height: 13.0px} span.s1 {font-kerning: none} span.Apple-tab-span {white-space:pre}
Reviews