22R Stage 1 crawler camshaft carbureted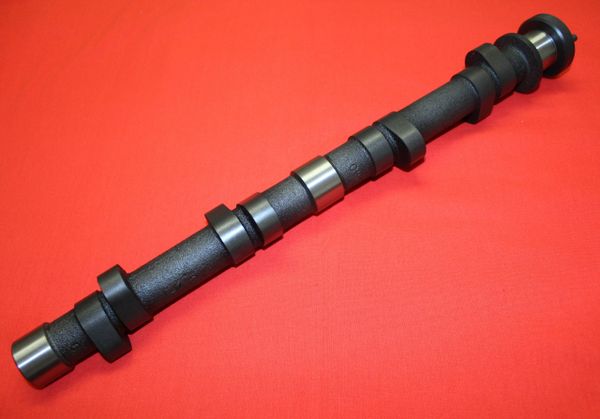 22R Stage 1 crawler camshaft carbureted
This cam is the perfect for a stage 1 carb crawler builds, makes power from 2200-6200 RPM, great cam for a heavy vehicle, low to mid range torque and maintains smooth idle. 
No regrinds here folks! You simply can not get enough lift and duration from a regrind, and who really wants to deal with a core charge anyway. Our cams are always new and do not require a core charge.
This is a drop in replacement cam, does not require shorter guides, special valve seals or dual valve springs.

WE HIGHLY RECOMMEND REPLACING ALL ROCKER ARMS WHEN REPLACING THE CAM! WE CANNOT WARRANTY ANY CAM DAMAGE IF NEW ROCKER ARMS OR A REBUILT ROCKER ASSEMBLY IS NOT PURCHASED WITH THE CAM.
Valve adjustment / lash  .006 intake (cold) and .008 exhaust (cold)
LSA                            108

Compression range    9:1 - 10:1
RPM range                 2200-6200
Red line                      6700
Gross lift Intake          .430

Gross lift exhaust       .430
Adv. duration Int.         270
Adv. duration Exh.       276
Int. duration @ .050    216
Ext duration @.050     195
Reviews